Podcasting has grown over the years, and as friends for years, the hosts of Young Black and Bothered have decided to take those conversations about the same topics we discuss through texts and phone calls and record them live. Living in Washington, DC, you see a lot from the gentrification of our town to the obvious politics that surround it. Over the course of the past few years, a city once labeled as "Chocolate City", has seem a resurgence, and the hosts want to talk about it, as well as things on the outside. The podcast began as a spin-off of a GroupMe Group called "The Circle", where news and entertainment were topics for many days. Greg decided to take the leap and create the podcast as a result of that. With everyone being in their 20's and 30's, we could still be young, right? We are all black, but the "Bothered" part came as a joke based on the quote "On Baby" from 2018. Thus the acronym "YBAB" giving us "Young, Black & Bothered".
Episode one took place a month before Greg's wedding, as a way to get out our thoughts and the rest was history. With the help of Rod from various other podcast hosts, "Young Black & Bothered" has grown a great deal. Podcasting gives hosts the ability to get out their thoughts out every week. It all started from a Blue Yeti microphone and a Mic, and has blossomed into two weekly shows Young Black and Bothered (with Greg, Chris, CJ, Quentin (Q) and Tony) and "Good, Bad & Unavailable" (with Greg, Darren, Eric & Quentin). There are bonus episodes thrown up often on the show, and plenty of our friends and family join the show to discuss the happenings going on.
Learn more about our show and hosts below!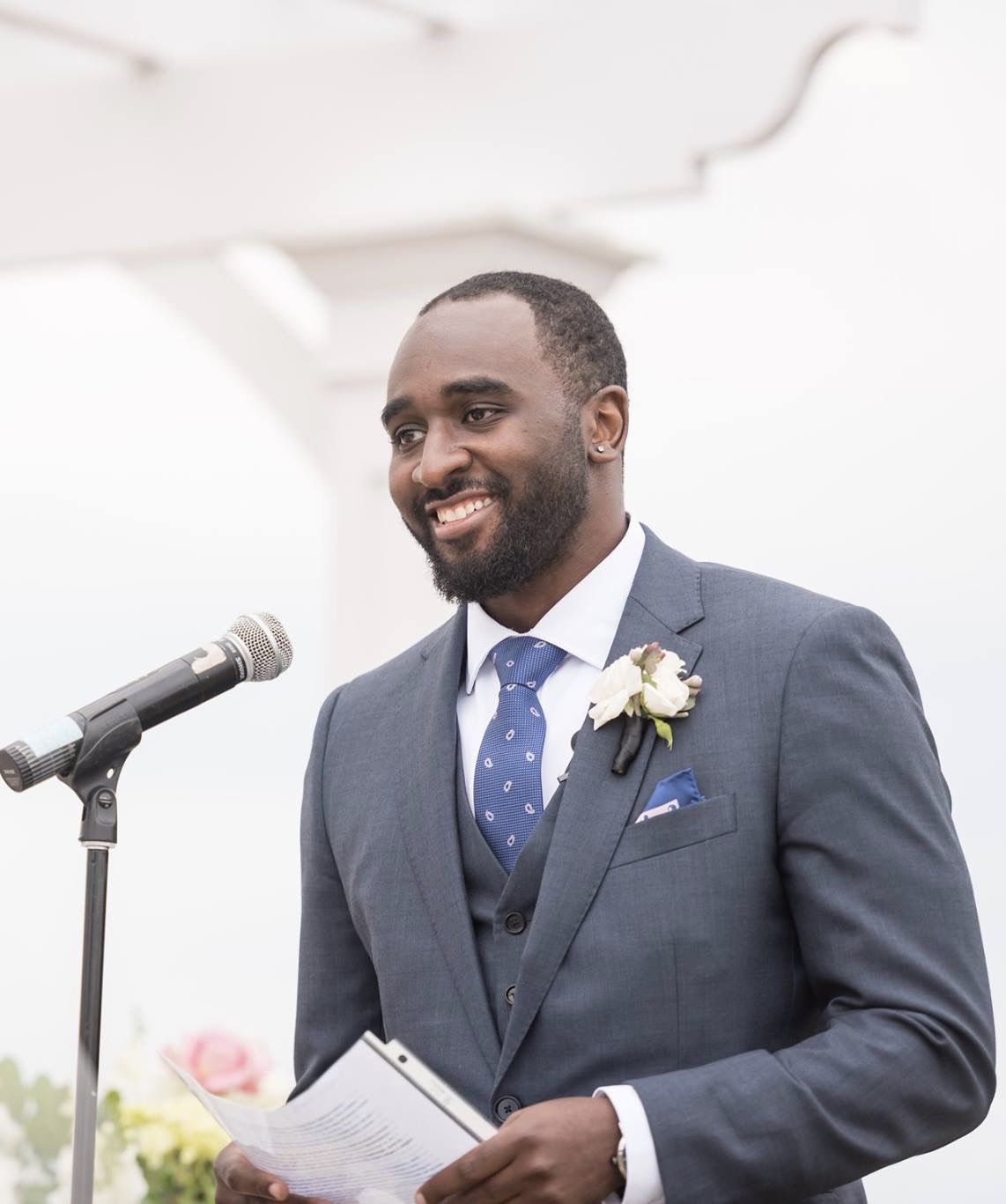 Greg is the host and creator of the Young Black & Bothered Podcast. Born in DC, Greg moved to Maryland as a teen, went to school in West Virginia only to turn around and return home to build a foundation for his wife Jess and their dog, Sparky. A fan of sports, he may be the only Arizona Cardinals fan on the East Coast, although he's slowly becoming a fan of all Boston Sports. Forever critical of everything, his takes on news and sports are vivid and honest, even when he's wrong about who's going to win in the weekly sports predictions.out
Some Facts
Greg is left handed.
He enjoys trashy TV including 60 Days In, Love & Hip Hop, and Power.
Writer for the tech site Geardiary.com
Cj Jackson 31 years old , born and raised in northeast DC 5th ward by way of Rhode Island Ave. attended Archbishop Carroll high school, then finished Junior and Senior year at Fairmont heights. Known for having an unbiased raw opinion , usually gets him into a lot of altercations but he means well and it's always coming from a genuine place.
Name: D-Bank$- The Resident Asshole
Age: 31
Asshole by nature not by choice. Father, Husband and L.A. Lakers fan before LeBron! I'll say what you thought but it will at least NOT be in a nice way ‍.
A native of White Plains, New York, Tony has lived in 4 different states: New York, Maryland, Alabama, and currently resides in Atlanta, Georgia. Professionally an architect and urban planner, he has worked in various capacities in the design field. Creatively, Tony identifies as an artist and has used his love of art to translate across fields such as architecture, poetry, music and even culinary. With a versatile dramatic tenor vocal range, Tony says the artists who influence his musical style are Toni Braxton, Luther Vandross, Phyllis Hyman, Rachelle Ferrell and Leela James. Hailing from an Afro-Caribbean background with ties to Panama, Cuba, Barbados and Martinique, Tony Speaks fluent Spanish and conversational French and Kreyol. It is his aspiration to record an album in both English and Spanish, and eventually open a restaurant.
Quentin Hairston is a native and proud Washingtonian and product of public schools in DC. After graduating from Lincoln University of Pennsylvania, the FIRST Historically Black College and University, with a degree in elementary education way back when dinosaurs and sane people roamed the earth, Quentin embarked on a career in early childhood education back home in DC. After nearly 10 years in the classroom, Quentin now serves as a special education teacher at a charter school in DC.

Quentin enjoys politics (F**k *rump!) and sports (distressed soon-to-be-former fan of the Washington Football Club), along with a stiff drink after work (or whenever!). Quentin is a proud member of Alpha Phi Alpha Fraternity, Inc. Quentin is the proud father of 3 children (including 5 year old twins). Make sure to check out Quentin's many different musings about life, politics, sports, fatherhood, miserable baby mothers, Ballmark cards (don't ask- they really do exist), and whatever else comes to his mind (especially after 1-10 adult beverages) on the show and on social media!
Miss Tulip. Your favorite young auntie, Miss Tulip lives to encourage others while simultaneously getting the trash folk out the paint with the reads they deserve. The self-proclaimed "most shy social butterfly" can be found either at home watching documentaries or in the middle of the dance floor shaking a tail feather. #QueenOfDuality
"Brunch abroad and other bougie shit - in Timbs."